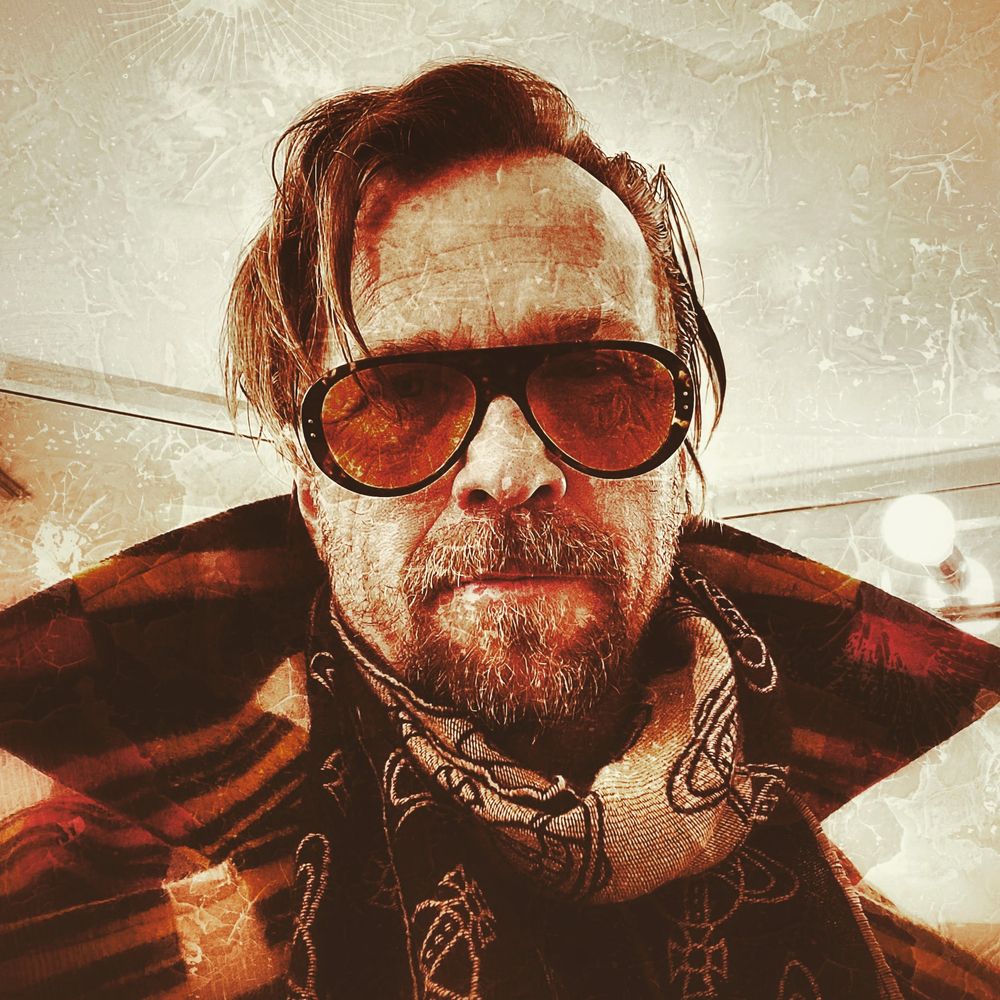 Kahnin
Artist/Singer-songwriter
Kahnin is a well established artist based out of keflavik, Iceland. No genre of music escapes his sculptures of sound. Music is music! 
His latest single "Go Kart" was released February 11th 2023 and is available on all streaming platforms.
Kahnin's 19th single "Go Kart" draws it´s inspiration from the cut-up technique famously used by William S. Burroughs. What's most impressive, however, is that the lyrics of the song celebrate life's small moments and the importance of maintaining a youthful view on life. It's a message that feels particularly timely and resonant in our current moment. The cut-up technique is always an intriguing way to draft in new ideas that wouldn´t otherwise present themselves logically. The idea started from the artists desire to write about a life full of celebration no matter how hard hitting it´s regularity can become. The song was born from the beautiful intro lick at the beginning and quickly flourished into "Go Kart". The electric guitar is played by Leo Abrahams (Miley Cyrus, Talking Heads, A star is born, Imogen Heap, Harry Styles). All the unique sounds on the song come from his guitar (no synthesizers). The song is produced by Jimmy Deer (Amazing producer/Instumentalist) and Kahnin. Jimmy also plays the bass on the track along with mixing and mastering it.
"I am 5.6.4.3" was released September 9th 2022. "I am 5.6.4.3" is a thought-provoking song that highlights the potential dangers of unchecked technological advancements in the field of human augmentation. The song presents a dystopian view of a future where human bodies and minds are controlled and manipulated for the benefit of those in power, and warns against the need to be vigilant and prevent such a future from becoming a reality. The message of the song is important and relevant in today's rapidly advancing technological world, where the ethical implications of new developments often go unquestioned. The song has received critical acclaim worldwide.
June 17th 2022 saw the release of my 17th single simply called "Spider". It's a song about my struggles with addiction. It's not easy to expose who you are to the world. The dark side of your unstable self. Entangled in a web of self loathing and lies. For me, Spider is part of my recovery and well being. Staying sober is a great life. I intend to protect my sobriety with all of my strength. Thank you to my beautiful family for not giving up.
❤️
Video not released as of yet.
Kahnin released a total of six singles throughout the year, closing out 2021 with Man of Steel, which ventured into the top 20 charts on Iceland´s national radio station Rás2, 99.9 fm.
Fast Car is his 16th single release (March 11th 2022) since 2019. Not bad for a one-man show. The song is about two inner-city lovebirds who happen to be the local corner dealers as well. They have higher ambitions. though. They dream of stardom, and by accident achieve it, but the end result isn't as glamourous as the dream. Fast Car has some world-class musicians behind it. Jimmy Deer (Wiz Khalifa, Seal) is on bass as well mixing engineer. Ash Soan (Adele, Sam Smith, James Morrison, Rod Stewart)  is on drums. Kahnin is on synths and guitars, along with Iceland's very own Jon Elvar Hafsteinsson on guitar/ebow. Cassian Irvine (Björk, Gary Numan) is the mastering engineer."
 One can only hope for more sunshine and happiness for the world after surviving a very tumultuous 2020. Kahnin has been keeping busy writing and recording songs during these lockdown times. February 5th 2021 was his first release of the year. The track name, Sunday is Driving. An ethereal pop song with a beautiful and very catchy chorus. April 30th saw his second single of 2021 FAumm being released, an incredible dance number that guarantees a good time.  Resurrected is a Rock anthem to say the least, great lyrics and amazing musically. We Go Up! is a wonderfully written Indie/Americana song which draws it´s roots from artists such as Tom Petty and the Heartbreakers. A very catchy feelgood vibe.  Kahnin acquired Grammy winner Philip Larsen (Katy Perry, B52's, Kylie Minogue) for the mixes and additional production. The singles are mastered by Cassian Irvine (Björk) at wired masters London UK. Dust was released on September 17th 2021. Kahnin says that Dust is his finest composition to date. The song will definitely ruffle some feathers due to it´s controversial lyrics. 
Man of steel. The song was released Halloween 2021. MOS is garnering a lot of steam worldwide already, just a few hours  after going live. MOS is a straight forward Roots rock song according to the artist himself. If you think of Tom Petty or John Mellencamp then that is the genre that Kahnin was aiming for and according to critics the song definitely succeeded that kind of caliber. 
Kahnin is hard at work recording his next single "Spider" which is scheduled for release May 2022.

Please stay safe and In the words of Morrissey I will leave you. It's so easy to laugh It's so easy to hate It takes guts to be gentle and kind.